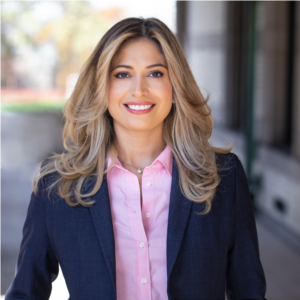 Mariam Ugalde
Licensed Real Estate Salesperson
O: 917.547.8561
M: 917.547.8561
Mariam Ugalde's illustrious career in medical sales and client services fueled her passion for the luxury real estate industry. With over 12 years of business experience, Mariam brought her keen expertise to Luxor Homes & Invesment Realty, LLC. She caters to real estate buyers and sellers seeking the ultimate level of professionalism and creativity.
The key to what makes Mariam different and effective is the empathy she brings to the home search and, her deep desire to educate clients on the market. Her mission is to find the right home for a customer's unique needs based on their price range, location preference and, lifestyle.
Mariam's business integrity, honesty and, exceptional customer relationships combined with her charming personality and keen business sense, allow her to excel in real estate just as she did in the ever-changing medical field.
Languages Spoken:
Spanish
| Address | Neighborhood | Ownership | |
| --- | --- | --- | --- |
| 360 West 51st Street | Clinton | Rental Property | |
| 360 West 51st Street | Clinton | Rental Property | |
| 200 West 98th Street | Upper West Side | Rental Property | |
| 200 West 98th Street | Upper West Side | Rental Property | |
| 200 West 98th Street | Upper West Side | Rental Property | |
| 333 East 34th Street | Murray Hill | Condo | |
| 333 East 34th Street | Murray Hill | Condo | |
| 3 West 87th Street | Upper West Side | Rental Property | |
| 61 West 86th Street | Upper West Side | Rental Property | |
| 365 West 50th Street | Clinton | Rental Property | |