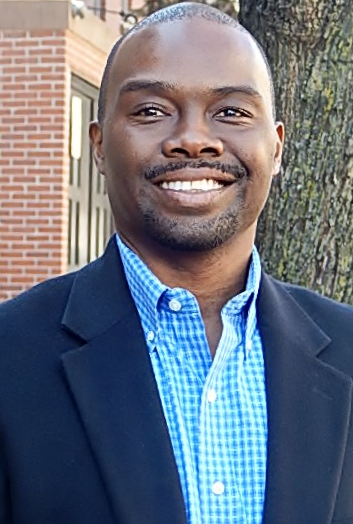 Augustine Diji
Associate Real Estate Broker
O: 347.223.4208
M: 917.538.0581
Augustine Diji brings a wealth of real estate experience to Luxor Homes & Investment Realty, LLC ("Luxor"). He currently leads the firm's marketing, branding and operation strategies.
He has extensive experience in most areas of residential real estate management and transactions including short sale negotiations. He regularly consults with clients seeking to modify commercial and/or residential loans.
He received his law degree from Case Western Reserve University's School of Law in 1994.
TESTIMONIAL from R. Williamson and D. Janoff on November 11, 2015 - "My partner and I purchased a lovely [Harlem] Brownstone house in 2005. We renovated and made it our home as well as our business. We bought it at the high end of the real-estate market but were both successfully engaged in our business and saw it as a great investment for our future. We had been renters before and were subjected to the whims of the market for Space in manhattan.
In 2008, unsettling things began to happen. Our business of some 25 years suddenly took a hit and work began to dwindle. We tried desperately to hold on but soon what clients we still maintained began a steep revenue reduction in terms of what they would pay for our services. I quickly tried to use my savings to offset the onslaught of debt, but that was soon exhausted. We found ourselves completely in debt and our house was in default moving us ever closer to foreclosure.
That's when we were introduced to Augustine Diji through a mutual friend. Suddenly things began to change for the better. Augustine quelled the panic that had taken over our daily lives. He immediately stopped the heinous, harassing phone calls from debt collectors. He set about helping us define a plan to lead us out of this nightmare and convinced us that we could survive this onslaught and emerge with a sense of success and closure.
After the foreclosure was served he began an aggressive push back to the bank and their lawyers that held our mortgage and directed us toward court mediation to see what could be done to preserve our home. Theis process kept us in our home for several years and we began a plan of reevaluation as to the value of the home and when would be an appropriate time to place the house on the market and find a buyer. The price of housing began a slow rise and we road the crest to eventual success.
Augustine brought in his team of lawyers and contractors to ready the house for sale. Photos were taken and a strategy was implemented. With in 4 months of showing the house we had three offers and with Augustine's guidance, chose a cash deal which represented a doubling of the value of our home. We finally had survived and prospered!
I cannot adequately express my true gratitude for all of the wonderful help and courage of Augustine Diji. His positive attitude and generosity brought us through a dire period of darkness into the bright positive light of success. His talent as a businessman and realtor are true gifts. I cannot recommend anyone higher than this man for his strength, integrity and honesty."